Finding the right product to solve a problem is often the hardest problem in itself. This is when you are in the "unknown" zone because you don't live the customer's life day in and day out. If you are lucky, you can make a poll with thousands of customers to solve what they want you to solve.
However, it is still not enough because the customer does not clarify the problem of converting the function correctly. For example, if a problem is discovering a new feature, you cannot rely on a customer to point this out! Also, the biggest thing can also drive towards niche problems before solving more pain points.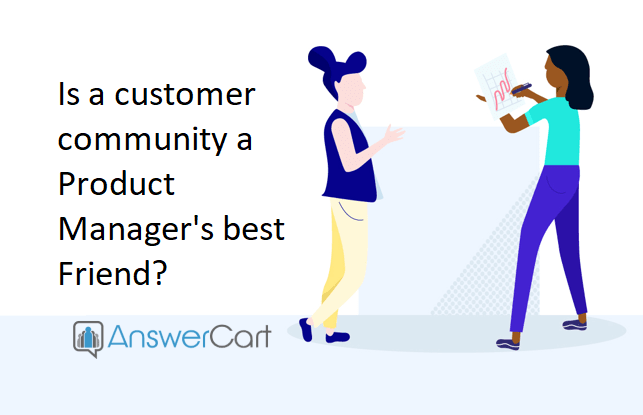 When you look for a problem, you have to spend valuable time with the target customer. You may not meet hundreds of customers who are satisfied with various stats support, but even a handful of these customer conversations will help you identify a list of issues where no data would uncover. This is the best qualitative data, but it is more valuable than quantitative data from other sources.
It is a hard job for the Product Manager. The community product manager should prioritize a huge list of improvements and requests for new products from Customers, Senior Management, Sales and development while keeping an eye on competition and market trends. The priority of the lists is often an easy part and it is necessary to make sure that the product is well designed and meets the sales expectations.
The customer community can be a great resource for the Product Manager. You can improve your priorities by understanding the underlying problems that lead to improvement requests from the first place. It can provide you with a support user story that does not abstract a business case. You can also poll the community to get direct feedback. While polls require attention, writing to the community quickly and easily and it does not require a large coordinated effort to conduct a poll for the customer list.
The customer community can provide more value by helping to get into the customers head. This kind of subtle feedback gives you a better understanding of your community members and the choice of better design. For example, does the software have a simple and intuitive user interface or do you want to give more control to users? In addition to product features, community information can help you choose a better price model, find the right tone and vocabulary for your marketing copy, and get to the market.
Finally, the community is a good place to check and recruit beta customers who provide valuable feedback then work with product marketing to provide testimonials and use cases in time for launch.
The customer community is an invaluable resource for product managers and all stakeholders looking for a closer relationship with customers, as well as reducing customer service costs.
---
AnswerCart help companies build modern, intuitive & engaging community discussion forum on their website. Our software includes some really cool features like gamification, polling, auto-answer APIs, etc. You can check our features here.
We ensure that our clients have a hassle-free & quick integration. If you want to check us in action, book a demo here.